Welcome to the Cat Game - The Cat Collector! Wiki!
About the Wiki
This is a collaborative database dedicated to providing information and images from Cat Game: The Cats Collector. Here you will be able to find information about past and present events and gameplay features as well as see images of rooms and cats.
Look around, and you'll almost certainly find what you're looking for, if not, add it!
This game runs best on newer, updated devices with lots of storage as the game uses up a lot of storage and has a high frame rate. The game can possibly phase from app stores if you're low on storage. The game runs best on the latest OS software your device uses.


Cat Game - The Cat Collector! is a fun and free-to-download app where you collect unique cats with high quality animations and craft decorations for fun themed rooms located in towers! Other core aspects of the gameplay are the minigames, the daily quest and the frequent events where players obtain limited edition cats and decorations.

Users are asked to create a username and profile when they download the game to access chatrooms, join clubs and check their ranks on the leaderboard, be competitive or casual, it's up to YOU!
Check out Cat Games social media accounts! They will share fan art and fun challenges as well as announce new events and rooms.

Instagram: @ilovecatgame
Facebook: @ilovecatgame
Twitter: @ilovecatgame
Explore The Wiki

General information
Crafting
Bank
Clubs
Currencies
Cats & Kittens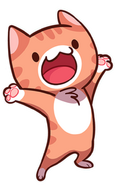 Premium Tower Rooms

Regular Tower Rooms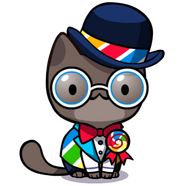 Purchasable Rooms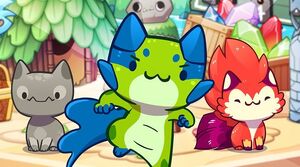 See all package and flash sale rooms here!
Exclusive Cats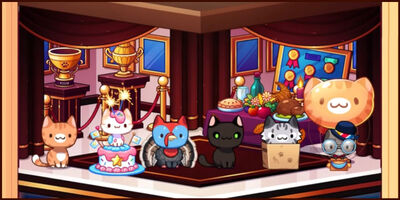 Tap Here!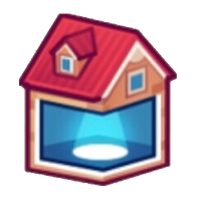 Tap the image above to see a random room!