Flashsale rooms randomly appear in the game for $14.99 (USD) before disappearing. Flashsales will reappear eventually if not purchased. All cats and items on flashsale floors are only available either as a flashsale purchase OR for purchase with 20 premium keys in the premium tower. Upon purchase, the cat and item appears in the premium tower.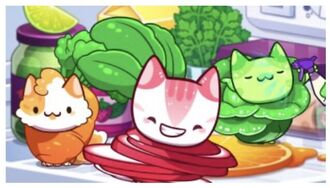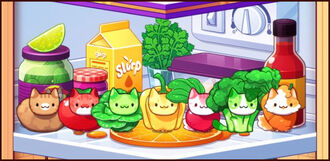 Upon Buying
1 Cat
1 Decoration
40,000 Coins
3 Premium Keys
400 Gems
300 Raw Materials
Contents
Cats
Potato
Tomato
Lettuce
Yellow Pepper
Radish
Broccoli
Carrot
Decorations
Jam and Juice
Leftover Wrap
Pickle Jar
Orange Slice
Parsley
Hot Sauce
Temperature Switch
Community content is available under
CC-BY-SA
unless otherwise noted.